Connection Group Resources
A Bit about this Series
From Jan. 17th - Feb.14th (for five weeks) we'll be discussing the spiritual journey all Christians are invited to embark upon: a journey of growing in our sense of "BELONGING" to God, being "BELOVED" by God, living into our "BLESSEDNESS," and living our our faith with "BRAVERY." We believe that while each of these elements alone is an important aspect of our faith life, the more we develop in one area the more we're sure to develop in another as well. Below, you'll find the weekly curriculum and accompanying video for each of of the five week sessions. While each week follows the previous Sunday's topic, these resources can be used at your groups convenience.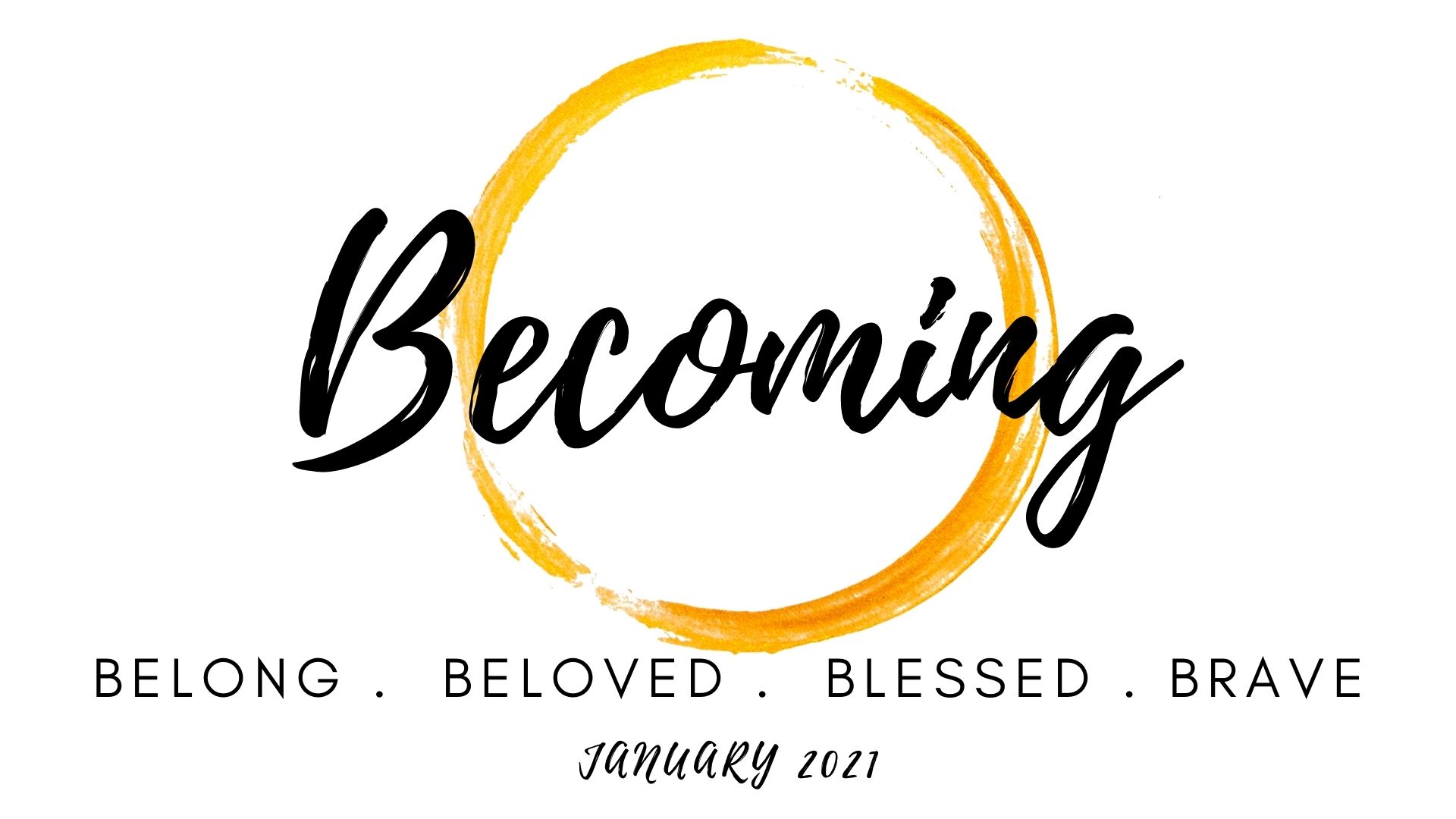 Becoming | Week 1 of 5
In this session, you'll be invited to reflect on Paul's words to the church in Philippi and explore the connection between Gregory of Nyssa's theology of epectasy and John Wesley's theology of Christian Perfection. How might these two theological constructs inform our understanding of what it means to "become?"
Becoming | Week 2 of 5 | "Belong"
In this session, you'll be invited to reflect on an aspect of Moses' story and what it means to "belong" to God. As people who may find ourselves with competing identities, how can might we always lives as people grounded, first and foremost, in our identity as a child of God?
Becoming | Week 3 of 5 | "Belovedness"
In this session, you'll be invited to reflect on a passage of scripture that poses a translational issue which also sits at the heart of what it means for us to simply be loved by God for who we are, not simply what we do.
Becoming | Week 4 of 5 | "Blessedness"
In this session, you'll be invited to reflect on a theological construct called "creation ex nihilo" and its intersection with the story of Esau having his birthright stolen by his brother Jacob. What does it mean for us to be created out of nothing? Blessed by God? And how can a deeper understanding of our blessedness invite us to speak truth and life into the lives of our neighbors?
Becoming | Week 5 of 5 | "Brave"
In this final session of our "Becoming" series, we'll look a familiar story from scripture, namely Paul's conversion story. In it, we'll hone in on the bravery Ananias showed and asked the question: What does scriptural/biblical bravery really entail?