Vacation Bible School 2020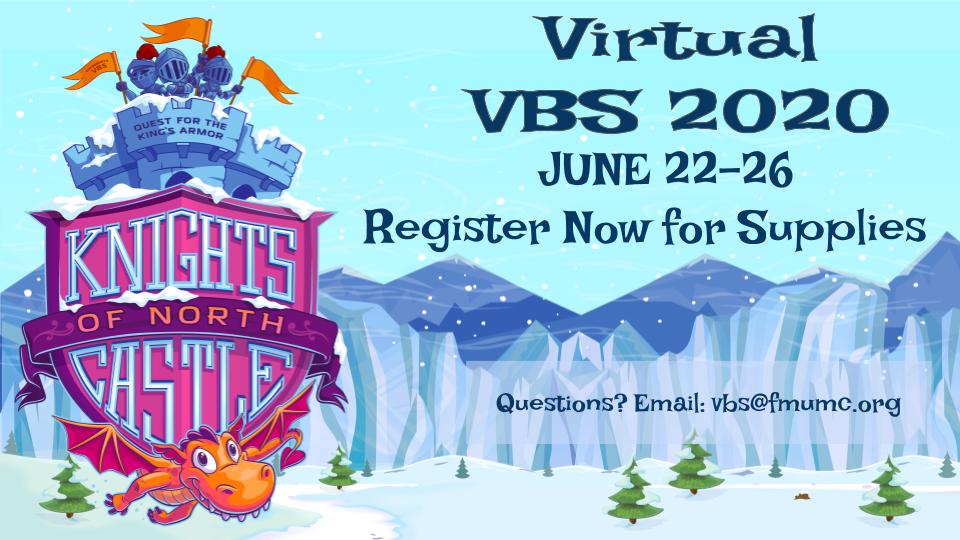 Our Vacation Bible School is going VIRTUAL this year!
Each day from June 22-26 a video stream will be posted that will include:
The videos are for all to view, but if you'd like to receive one of our VBS Package Options you'll need to Register below.
COST IS PER CHILD
VBS Package 1-$10
Cost Includes: 1 workbook, paper activity pages, and stickers- mailed to home
VBS Package 2-$25
Cost Includes: workbook,stickers, supplies for all activities, and tshirt -church pick-up
VBS Package 3-$30
Includes: workbook, stickers, supplies for all activities, tshirt,
and CD
- church pick-up
Registration is now OPEN! (CLoses June 14)
Click here to register your child
Click here to make a Registration Payment
Looking for ways to help?
Consider donating supplies from our Amazon VBS Supply Wish List - if you purchase elsewhere please drop-off or ship to church office.
OR
Consider donating monetarily HERE on the church website to help offset the cost of supplies
OR
Click here to register as a volunteer
Questions? Email: Cortni Czechowski at